Established in 1987...
The Berkeley Undergraduate Journal is the oldest undergraduate research journal at UC Berkeley.
Undergraduate Scholarship
Biannually, the BUJ publishes carefully reviewed and edited scholarly work from the humanities and social sciences, highlighting the strength of undergraduate scholarship on the UC Berkeley campus.
By and for students
Undergraduate editors read and review undergraduate authors' submissions to the journal, edit accepted papers, and publish them on the University of California's eScholarship website. The BUJ therefore offers undergraduates the chance to both convey their ideas to a broader university audience and to hone and polish their writing and editing skills.
Intellectual community
By publishing undergraduate theses or independent research papers, and by collaborating with university faculty and administration, the BUJ helps to integrate undergraduates into our university's intellectual community.
LATEST ISSUE
JOIN OUR EDITORIAL BOARD
What will you gain as a member of the BUJ Editorial Board?
Review, select, edit, format, and publish articles, entirely under your own direction.
As a member of our Editorial Board, you will receive training in the fundamentals of editing and gain invaluable opportunities for continued learning in the field of editing and publishing.

Not only do you get the privilege of reading the academic theses of fellow UC Berkeley undergraduate students, but you also get to review these papers and make important editorial decisions regarding which pieces to publish.

Each of our editors brings to the table an excellent work ethic, a positive attitude, a collaborative mindset, and a willingness to learn. Editors who showcase exceptional passion and dedication in furthering the goals of the BUJ have the chance to be selected for leadership positions (Editor-in-Chief, Managing Editor, Layout Editor, Publicity Manager, and DeCal Course Facilitator).

Contact Kayli, our Editor-in-Chief, if you're interested in joining our editorial board.
Training in Chicago/Turabian Style

Learn and master the essentials of editing

Experience in closely working with authors and fellow editors

Collaborate with others while turning selected submissions into polished pieces

Training in the layout/design aspects of publishing

As a layout editor, gain valuable skills in Illustrator, InDesign, etc.
Our Leadership Team
Meet the people who work with staff editors and university staff to ensure excellence within the BUJ.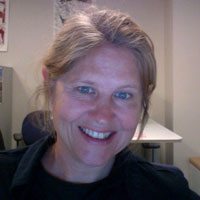 As our Advisor from the Office of Undergraduate Research, Mary works with the team to ensure the BUJ's administrative operations run smoothly.
Rachel Henry
Senior Advisor
Rachel is a recent UC Berkeley Public Health and Statistics graduate who was also formerly Editor-in-Chief and Layout Editor of BUJ. She advises the current BUJ Leadership Board and manages the BUJ website.
Kayli Jester
Editor-in-Chief
Kayli is the current Editor-in-Chief of BUJ. After completing a summer of study at King's College, University of Cambridge, she is returning to Cal as a sophomore in pursuit of an English degree as well as a minor in Medieval Studies. She also loves film and Shakespearean theatre.
Grace Lam
Managing Editor and Publicity Chair
Grace is a sophomore who loves to read the New York Times, books like Freakonomics, waitbutwhy.com, and of course, interesting research papers! She grew up on books and dreams of being an editor one day. She also likes snowboarding, drawing, broccoli, and rollercoasters.
Zoe Lung
Layout Editor and co-DeCal Facilitator
Zoe is the Layout Editor and co-DeCal Facilitator of BUJ. She is a junior at Berkeley pursuing a Molecular and Cell biology degree and a minor in Music. In her free time, she enjoys reading and playing the ukulele.
If you have a question regarding submissions,
please direct them to our Staff Advisor, Mary Crabb:
Do you have a general question, not regarding submissions?
If so, please write to us below. We ask that you don't fill out this form for questions regarding submissions, as this reveals your identity to the Editorial Board and thus negates the policy of blind submissions.